Datamax-ONeil H-6310X Printer
H-6310X 8MB FLASH BI-TT LINEAR BARCODE SCANNER 3- HUB
The Datamax H-Class family is the most advanced and feature-rich printer solution designed for today's dynamic enterprise applications. H-Class printers provide throughput that is up to twice as fast as other printers in its class, and its gear-driven design provides rugged and reliable performance for 24x7 mission-critical service. Modular construction increases up-time for the highest levels of user productivity, and helps provide the lowest cost of ownership. H-Class printers offer the industry's largest graphical display that provides an easy-to-read view for quick navigation and printer notifications. In addition, H-Class printers are designed with options to address evolving RFID applications. The Datamax H-Class why consider anything else?

DATAMAX-O'NEIL
Part#: C63-00-480000S4
Specifications
| | |
| --- | --- |
| Part# | C63-00-480000S4 |
| Alternative Part# | DMX-H6310XBITTLSCN |
| Weight | 60.00lbs |
| Width | 20.00" |
| Length | 23.50" |
| Height | 25.50" |
| UOM | EA |
Similar Parts & Accessories
Click to view any of these similar parts:
H-6310X 8MB Flash Printer Bi-D irectnl TT, RFID ready no IR
·
H-6310X 8MB Flash Bi-Direction l ThermTransfer Present Sensor
·
H-6310X 8MB Bi-Directnl TT, In t Rewind, App Card Kit 3- Hub
·
H-6310X 6- 300DPI/10 IPS, BDTT PLZ Internal Rewind w/Cutter
·
H-6310X 8MB FLASH BI-TT LINEAR BARCODE SCANNER 3- HUB
·
H-6310X, TT, INT REWIND LINEAR BARCODE SCANNER, 3- HUB
·
H-6310X, DT/TT
·
H6310X BI-DIRECTIONAL TT STAND ARD CUTTER
·
H6310X TT PEEL PRES REW
·
H-6310X, TT, INT REWIND
·
H-6310X TT PEEL PRES INT REW L INEAR SCANNER
·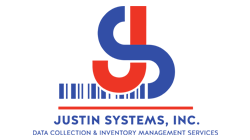 Justin Systems, Inc.
7608 West Highway 71, Suite C,
Austin, TX 78735
Phone: +1 (800) 304-5406
Fax: +1 (512) 328-4626
Customer Support
contact_us_now@justinsystems.com