Elo 2440L Touchmonitor
2440L ITOUCH PLUS, LCD, USB, NO BEZEL
The Elo Touch Solutions 2440L 24-inch full HD open-frame touchmonitor delivers a professional-grade large format display in a slim, integrated package. The 2440L is designed for use in public environments in applications like information kiosks, ticketing, gaming machines and self-service stations. The 2440L is available with a choice of single-touch and multi-touch technologies; IntelliTouch, IntelliTouch Plus, iTouch, iTouch Plus and projected capacitive. Elo's iTouch surface acoustic wave touchscreen technology and projected capacitive products offer a flat edge to edge solution that brings a sleek modern feel to any application.

ELO
Part#: E000416
Specifications
| | |
| --- | --- |
| Part# | E000416 |
| Alternative Part# | ELO-E000416 |
| Weight | 18.40lbs |
| Width | 1.00" |
| Length | 1.00" |
| Height | 1.00" |
| UOM | EA |
Similar Parts & Accessories
Click to view any of these similar parts:
2440L INTELLITOUCH, USB/RS232, VGA/DVI, NO POWER SUPPLY
·
2440L ITOUCH,USB/RS232,VGA/DVI NO-BEZEL, NO POWER SUPPLY
·
2440L, 24-inch LCD, IntelliTou ch Plus, USB Controller
·
2440L ITOUCH PLUS, LCD, USB, NO BEZEL
·
2440L, PROJECTIVE CAPACITIVE, USB, VGA/DVI, NO POWER SUPPLY
·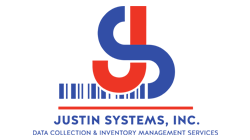 Justin Systems, Inc.
7608 West Highway 71, Suite C,
Austin, TX 78735
Phone: +1 (800) 304-5406
Fax: +1 (512) 328-4626
Customer Support
contact_us_now@justinsystems.com