Elo 1919L LCD Touchmonitor
1919L ITOUCH, SER/USB, GRAY
The 1919L is a wide-screen display that is easier to use and incorporate into more environments than traditional desktop touchmonitors. It allows extra content on the screen and is well-suited for corporate environment uses such as spreadsheets, publishing, and dual-window applications. The 1919L is available in three industry-leading Elo touch technologies: zero-bezel APR, which senses touch on the display by recognizing the unique pattern of sounds, standard-bezel IntelliTouch surface acoustic wave and zero-bezel AccuTouch 5-wire resistive. Additional applications well-suited to take advantage of the monitor's features include point-of-sale (POS), point-of-information (POI), point-of-service, interactive digital signage, loyalty systems, kiosk information systems, light industrial shop-floor automation and home control.

ELO TOUCH SOLUTIONS, INC
Part#: E176026
Specifications
| | |
| --- | --- |
| Part# | E176026 |
| Alternative Part# | ELO-E176026 |
| Weight | 26.00lbs |
| Width | 10.80" |
| Length | 19.60" |
| Height | 26.50" |
| UOM | EA |
Similar Parts & Accessories
Click to view any of these similar parts:
1919L ITOUCH, SER/USB, GRAY
·
1919L PROJECTED CAPACITIVE, US B, CLEAR GLASS, BLACK
·
1919L ACCUTOUCH, SER/USB, GRAY
·
1919L INTELLITOUCH SER/USB
·
1919L ITOUCH PLUS, MULTI-TCH, VGA, USB, NO BEZEL, CLEAR
·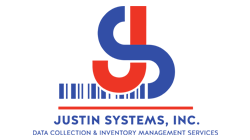 Justin Systems, Inc.
7608 West Highway 71, Suite C,
Austin, TX 78735
Phone: +1 (800) 304-5406
Fax: +1 (512) 328-4626
Customer Support
contact_us_now@justinsystems.com