LXE HX2 Wireless Wearable Computer
This product is marked as inactive and may no longer be available.
802.11B/G BT DUAL ANT 128MB RM 512MB FL DUAL WVLNK TE 3YR MNT
LXE's HX2 is designed to be worn on the wrist or waist which frees both hands enabling more efficient warehouse inventory moves. Loaded with an XScale processor and Windows CE 5.0 operating system, along with an 802.11a/b/g radio with Bluetooth option, you're prepared for the real-time business of today and tomorrow. The unit's large backlit variably-sized keys (w/multiple keypad options) are specially designed for high-speed picking. The extraordinarily bright, sunlight-readable color display offers easy viewing in any lighting condition, and from any angle. The HX2 is also light yet rugged. Protected by a high-impact case and rugged touch screen display, this unit can survive the harshest conditions. The LXE ring scanner and imager accessories, like the HX2, are built tough.

HONEYWELL
Part#: HX2A0B3B2B1L0US
Specifications
| | |
| --- | --- |
| Part# | HX2A0B3B2B1L0US |
| Alternative Part# | HSM-HX2A0B3B2B1L0US |
| Weight | 1.40lbs |
| Width | 9.00" |
| Length | 4.20" |
| Height | 13.00" |
| UOM | EA |
Similar Parts & Accessories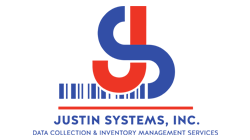 Justin Systems, Inc.
7608 West Highway 71, Suite C,
Austin, TX 78735
Phone: +1 (800) 304-5406
Fax: +1 (512) 328-4626
Customer Support
contact_us_now@justinsystems.com