Janam XP30 Batch Mobile Computer
1D,QVGA COLOR,32MB/64MB, NUMER IC,PALM V5.4.9
The XP30 is the world's first fully-featured rugged mobile computer that scans barcodes and runs the latest version of the Palm OS. A brilliant, color, quarter-VGA display and blazing Freescale architecture make the XP30 a best-of-breed, rugged, barcode-scanning, mobile computer, while its list price makes it impossible to ignore. For customers who want to extend the reach and capability of their mobile Palm applications, the XP30 has the horsepower to execute mission-critical, data collection tasks at the point of business activity. And for customers who are ready to switch to the Palm OS for its simplicity and its durability, the XP30 is a platform that pays for itself twice as fast as comparable devices.

JANAM TECHNOLOGIES LLC
Part#: XP30N-1NCLYC00
Specifications
| | |
| --- | --- |
| Part# | XP30N-1NCLYC00 |
| Alternative Part# | JAN-XP30N1NCLYC00 |
| Weight | 0.85lbs |
| Width | 7.60" |
| Length | 6.00" |
| Height | 1.80" |
| UOM | EA |
Similar Parts & Accessories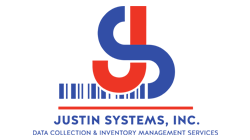 Justin Systems, Inc.
7608 West Highway 71, Suite C,
Austin, TX 78735
Phone: +1 (800) 304-5406
Fax: +1 (512) 328-4626
Customer Support
contact_us_now@justinsystems.com