Motorola RFS4000 Integrated Services Controller
RFS4000:W/ INT.POE+,PS
The RFS4000 802.11n Integrated Services Controller is designed to provide any branch office or remote facility with high performance, comprehensive, cost-effective and secure wireless and wired networking services. No matter what the networking needs are in your branch offices, the RFS4000 delivers rich voice support including Voice over WLAN (VoWLAN) now, Fixed Mobile Convergence (FMC) and IP PBX in the future; rich video support including video conferencing and video surveillance; multiple locationing technologies such as Wi-Fi and RFID; plus support for multiple RF technologies, including future technologies such as Wi-MAX. The RFS4000 is the only product in its class that offers dual band access concurrent with Mesh services as well as gap free security with 24x7 Wireless Intrusion Protection System (IPS).

SYMBOL (062)
Part#: RFS-4010-00010-WR
Specifications
| | |
| --- | --- |
| Part# | RFS-4010-00010-WR |
| Alternative Part# | SYM-RFS401000010WR |
| Weight | 8.80lbs |
| Width | 22.10" |
| Length | 12.90" |
| Height | 4.60" |
| UOM | EA |
Similar Parts & Accessories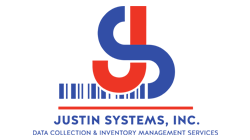 Justin Systems, Inc.
7608 West Highway 71, Suite C,
Austin, TX 78735
Phone: +1 (800) 304-5406
Fax: +1 (512) 328-4626
Customer Support
contact_us_now@justinsystems.com