Intermec SR30 Light Industrial Scanner
SR30 SCANNER ONLY, LINEAR IMAG ER(EV12)
The Intermec SR30 handheld scanner offers the optimum combination of performance, durability, ergonomics and investment protection for applications in office and light industrial settings. Designed to automatically adapt to different interfaces, the SR30 is fast and easy to install, and equally easy to reconfigure. Built for productivity, the lightweight SR30 integrates patented Intermec Vista linear imaging technology to deliver fast, always-accurate scanning even when bar codes are damaged or poorly printed. Area imager versions of the SR30 include support for popular 1D and 2D barcodes as well as image capture capability. Items are scanned without having to orient the SR30 to the barcode thereby increasing productivity in scan-intensive environments.

INTERMEC
Part#: SR30AVTT01
Specifications
| | |
| --- | --- |
| Part# | SR30AVTT01 |
| Alternative Part# | INT-SR30AX11 |
| Weight | 0.20lbs |
| Width | 0.70" |
| Length | 0.90" |
| Height | 0.90" |
| UOM | EA |
Similar Parts & Accessories
Click to view any of these similar parts:
Kit, SR30AATT00 (EA15), RS232 w/LVL V PS
·
SR30 SCANNER ONLY, AREA IMAGER EA15, ROHS
·
SR30 SCANNER ONLY, LINEAR IMAG ER(EV12)
·
SR30 KIT,LINEAR IMAGER(EV12), USB CABLE
·
SR30 KIT,AREA IMAGER(EA15), Y WEDGE
·
SR30 KIT,LINEAR IMAGER(EV12), USB CABLE,HANDS FREE STAND
·
SR30 KIT,LINEAR IMAGER(EV12) Y WEDGE
·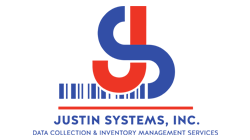 Justin Systems, Inc.
7608 West Highway 71, Suite C,
Austin, TX 78735
Phone: +1 (800) 304-5406
Fax: +1 (512) 328-4626
Customer Support
contact_us_now@justinsystems.com