Logic Controls LC8600 Series Computer
-FOR PANERA ONLY-1.6GHz Atom 1 GB RAM,160GB HD,WIN XP
Retail hardened computers need to be reliable, as they often are used for mission critical applications and not placed in an office environment. The Logic Controls LC8600 provides unparalleled reliability by being a fanless and ventless unit. It is an ideal computer for use in harsh environments with high levels of dust or oil or when fan noise is not desirable. For enhanced reliability, all of the computer components and connectors reside on one PC board. The LC8600's single board computer limits the number of internal cables, a common source of loose connections and failures. A true no-moving-part operation is provided when compact flash is used for mass storage or boot-from-network configurations are employed.

LOGIC CONTROLS
Part#: LC8600-F103X-0
Specifications
| | |
| --- | --- |
| Part# | LC8600-F103X-0 |
| Alternative Part# | LOG-LC8600F103X0 |
| Weight | 12.50lbs |
| Width | 21.40" |
| Length | 12.30" |
| Height | 7.40" |
| UOM | EA |
Similar Parts & Accessories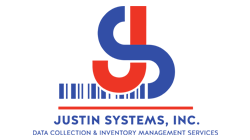 Justin Systems, Inc.
7608 West Highway 71, Suite C,
Austin, TX 78735
Phone: +1 (800) 304-5406
Fax: +1 (512) 328-4626
Customer Support
contact_us_now@justinsystems.com